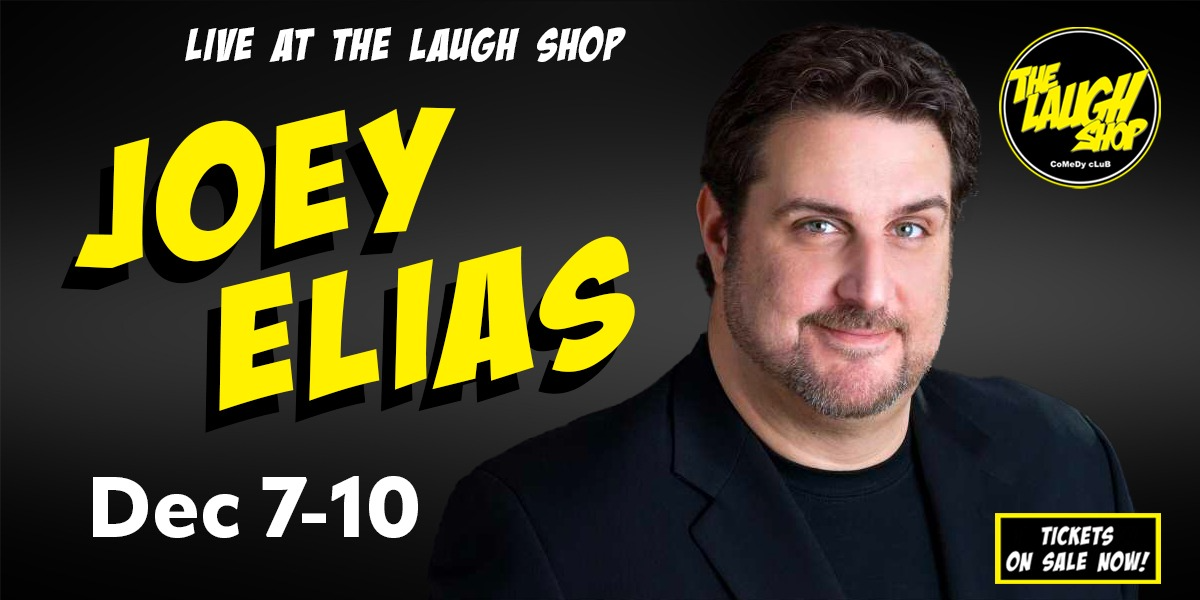 Joey Elias is stand-up comedian as well as an actor based in Montreal. He has appeared in 16 Just for Laughs Festivals, including 4 televised Gala performances. He has headlined Clubs around Canada, the US and the UK. 
​Joey has traveled to entertain the Canadian Armed Forces while serving abroad on multiple occasions, including visits to Rwanda, Afghanistan, Haiti and CFB alert, located in the North Pole. His commitment to the armed forces continued in 2017, when he spearheaded a fundraising campaign to  successfully save Legion 212.
​He has also appeared in a variety of movies and TV shows including the Blockbuster "The Day After Tomorrow". He hosted his own radio show called "The Comedy Show with Joey Elias" on CJAD & can be seen on Global TV in his own segment, "Everyday Joe".
The Laugh Shop Calgary
5940 Blackfoot Trail SE, Calgary